Meet the Team
---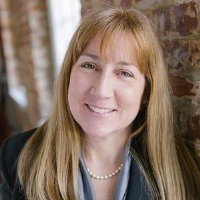 About Kathy Borawski:

Kathy Borawski is a Northampton native who started in the Real Estate Industry in1985. She is a product of the Northampton public schools and a Northampton taxpayer, landlord, and co-founder of HARP, The Hampshire Association of Rental Properties and a 3rd generation real estate broker, having learned the business from her father. The Borawski Real Estate office is located at 44 State Street, just off Main Street and across from the State Street Fruit Store with plenty of meter-free parking for clients. ~ For sellers: Pricing homes to sell in a reasonable time period is her strength. With an appraisal background, you can be assured that your home will be priced appropriately to current market conditions. Kathy will work hard to market your property and find you a qualified buyer and remove all the stress involved in selling. For buyers, Kathy's appraisal background will benefit you as well. When you choose to work with Kathy as your exclusive Buyer's Broker, you can be assured that you won't pay too much for the home of your dreams. She will work tirelessly to find you the property that best suits your needs. Kathy Borawski is an experienced, and competent real estate professional. She devotes herself to her clients, works hard and is always available to answer your questions. Call her soon, you won't be sorry!
---
About Peter Davies:

Originally from upstate NY, Peter first visited the area on business and moved here because of the central location, ease of travel, and quality of life this alluring valley offered. These same reasons, and more, have kept him here all these years. Throughout that time he has lived in Sunderland, Conway, Northampton, Holyoke, and Easthampton and is very familiar with the many cities, towns, and hill towns in this diverse Valley of ours. His extensive and generous knowledge, experience, and keen understanding of the area allow him to easily facilitate all of your real estate needs. Through this wide array of real estate experience, Peter will transform your transaction, even a challenging one, into a successful, positive, and maybe even fun experience. His comprehension of the real estate progression allows him to guide his clients through the process of buying and selling real estate with uncommon ease. As an agent and Broker since 1986, Peter has had the privilege of helping a client base of new, repeat, and referral clients in the Pioneer Valley. His success is due to his marketing, valuation, and sales or leasing of single-family and multi-family residences, apartment buildings, land, investment, commercial properties, and business opportunities. Peter presently lives in Easthampton where he is involved in the city government and the local arts community.
---
About Mindy Cotherman:

Mindy caught the real estate bug in 2002 when she bought my first multi-family house, in Holyoke, MA. Soon after, she obtained my real estate license and began helping friends and clients buy and sell homes. That quickly branched out into property management, continuing on the landlord track with a 2nd multi-family, and spending numerous hours advising clients on just what makes a well-built home. These days she keep busy consulting with sellers on the fixes needed to get their homes ready to put up for sale and then listing their property. Mindy also helps buyers sift through hundreds of homes so they can find the one that is perfect for them. Whether it's helping her clients locate a single family home to downsize into, or to spend a lifetime in while they raise their family, or encouraging a budding entrepreneur in finding a solid multi-family and then discussing their livelihood as a landlord, steam energized by the entire industry and loves being involved in the real estate process from start to finish In between showing homes and keeping her clients moving forward, Mindy spends time with her Chesapeake Bay Retriever, Dante, at the Northampton dog park. If you haven't been there, the dog park is one of the most picturesque places in the Pioneer Valley. In fact, she spends a lot of time with Dante; he's usually riding shotgun in her Tacoma to the next real estate showing, nose hanging out the window to smell the crisp New England air. The most rewarding part of being a Realtor is that Mindy gets to spend time meeting new people, empowering them and then stepping into their shoes, seeing houses in a way that is important to them. Whether clients are searching for an urban environment or a more rural place to settle into, The Pioneer Valley offers a high quality of life and it's a place that Mindy has proudly called my home since 2000.
---
About Sam Soto:

Sam Soto was born in New York and raised in the Pioneer Valley with his parents and 3 siblings, one being his identical twin. Since 2005 , Sam has been working as a Realtor with Borawski Real Estate. As a real estate agent Sam strives for excellence, dedication, integrity and service to his clients. Sam believes that buying and selling real estate are some of the most important decisions a person will make in their lives. Sam will endeavor to help as many in the community with their real estate needs as possible, whether a first time buyer, retirement home, vacation home or investment property, He will work to assist you at the highest level of professionalism possible Sam can help you find the home of your dreams and he speaks both English and Spanish fluently. A retired Northampton Fire Fighter, Sam is dedicated, hardworking and fearless, just the kind of person you need working for you! Sam works the Hampden, Hampshire and Franklin county real estate markets.
---
About Dan Gobilliot:

Daniel grew up here in Southampton and returned to the Pioneer Valley after College. Working in the trades and local businesses he found the opportunity to invest in Real Estate in the early 80's. He received his Real Estate Broker's license in 1985 and founded the first Property Management Company in Northampton. He managed over 500 Single and Multi family homes, Condominium complexes and Commercial Buildings in the Pioneer Valley. He was a member of the Board of Directors of The Chamber of Commerce and President of the Generators during the late 80"s. He was involved in the transformation of Main Street at that time. Daniel has also founded and managed several other businesses over the past years including Stone Soup Concrete, Alpha Stone Concrete, RBG Associates, Northampton Ueshiro Karate, Matsubakan Iaido, Connecticut Valley Fundraisers and Northampton Bonsai. Daniel has a General Contractors license and has built 3 homes over the years for himself and family here in the Valley. He has taught adults and children Martial Arts in Northampton for 30 years and still operates a dojo (training hall) in Florence. If you need help with any Real Estate projects, big or small please give him a call. He would be Happy to help you realize your dreams and desires.
---
About Martha Smith:

Martha arrived in Northampton in 1982 as a Smith College Freshman and has lived in the Pioneer Valley since. Her four grown children all graduated from Northampton High School and are now launched from Maine to Colorado, leaving an empty nest and lots of residual energy! Licensed in Real Estate both as a sales person and as an appraiser, she specializes in accurately pricing and marketing single family homes as well as income properties and condominiums. As a buyer's agent, she explains and simplifies each step of the process to demystify the home buying process, especially for first time home buyers. As an agent representing the seller, she creates and executes a marketing strategy that draws potential buyers and maintains positive energy throughout transaction, until the deed is recorded. If you are considering buying or selling, let Martha's experience go to work for you.
---
About Jaime Luis:

Jaime Luis has joined the team of Borawski Real Estate. She received her real estate license in 2015 and has hit the ground running. Jaime has been in the field of construction since she was born. She and her husband have been building, buying and flipping homes since 1999. Jaime is the mother of 3 children and lives in Hampshire County along with her contractor husband. Jaime graduated from Chicopee Comprehensive High School in 1994. She then went on to further her education at Springfield Technical Community College where she received a degree in Dental Hygiene in 1998 and has been practicing in The Valley since Jaime will happily guide you in listing and selling your home. Or, help you find your dream home, whether it be a fixer upper or brand new construction. She has many contacts which she will be happy to put you in touch with if the need occurs no matter which county you may live or want to move to. Jaime loves the smile she puts on a client's face when a transaction is completed and dreams are made. She looks forward to many more.